Angela is the founder and CEO of the Fireburn Foundation, INC, an IRS approved 501(c)(3) whose mission is to help transform lives through partnerships and collaborations with other nonprofits and like-minded individuals. The organization helps create projects that render quality education, as well as projects that result in financial donations and necessities for those in need. Her foundation works closely with the United Nations Association-USA, Broward County chapter, especially in the areas of quality education, gender equality, and zero hunger.
Through collaborative efforts, the foundation has helped collect food for hurricane victims in the Bahamas, given away books, donated to orphans, fed and sheltered the homeless, and collected clothing and canned goods for people in need.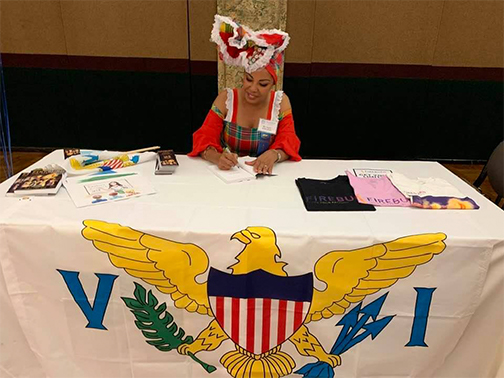 As CEO of the foundation, and ambassador for Human Rights, Quality Education and Gender Equality for the United Nations Association-USA, Broward County chapter, Angela's work emphasizes several of the Sustainable Development Goals of the United Nations when she speaks at elementary and middle schools. Angela educates students on the harms of bullying by using dramatic readings from her book, "James and the Fireburn" or performances from "Fireburn the Screenplay" to demonstrate the similarities between human rights violations and bullying.
"I must serve…it's in my DNA."
For partnerships, collaborations and donations please email the Foundation at: fireburnfoundation@gmail.com